R&B-CONCERT IN DEN HAAG MET: MAGIC&BEYOND, JHILANI WIJSMAN & MUSHROOM MOSIS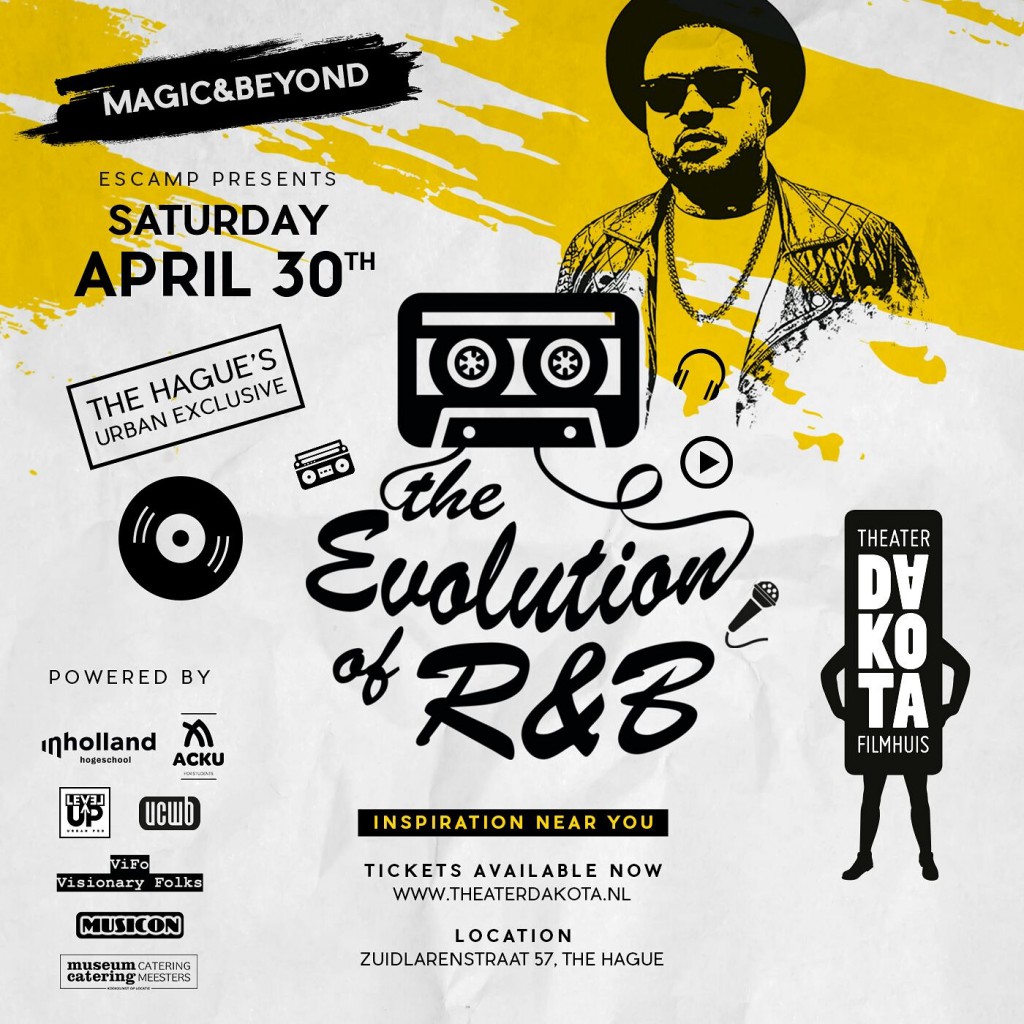 R&B is terug… in het theater! Op zaterdag 30 april vindt in Theater Dakota The Evolution of R&B plaats.
Tijdens de The Evolution of R&B maakt het publiek kennis met de R&B zangers uit de regio.  De zangers nemen het publiek mee in hun muzikale ontdekkingsreis. Vanaf de eerste aanraking met soulmuziek via de platenspeler van de ouders tot aan de MTV periode waar soulmuziek, met sterke invloeden van hiphop (lees: hedendaagse R&B), de levensstijl van de rebelse puber een stem gaf.
Een avond vol R&B-artiesten, optredens, een workshop en een vocale jamsessie. Er zijn optredens van Jhilani Wijsman, Mushroom Mosis en Magic&Beyond. De avond wordt gehost door Joan 'Miss JoJo Bie' Biekman. De workshop R&B-zang wordt gegeven door Damani Leidsman (Mushroom Mosis) en is van 18.30 tot ongeveer 19.45 uur (wees er snel bij, er is beperkt plek). Het concert The Evolution of R&B begint om 20.15 uur.
Kaarten kosten €7,50 (concert) en €2,50 (workshop). Studenten betalen €5 voor het concert en €2 voor de workshop. Voor kaartverkoop: www.theaterdakota.nl. Kaarten voor de workshop? Klik HIER.
Dit evenement wordt gepowered door: Hogeschool Inholland, Cultuurburo Acku, Level Up, Urban Chicks With Brains, Musicon, Museum Catering & Visionary Folks.