REAL TALK EVERY MONDAY AT STANVASTERADIO.NL IS POWERED BY URBANCHICKSWITHBRAINS.COM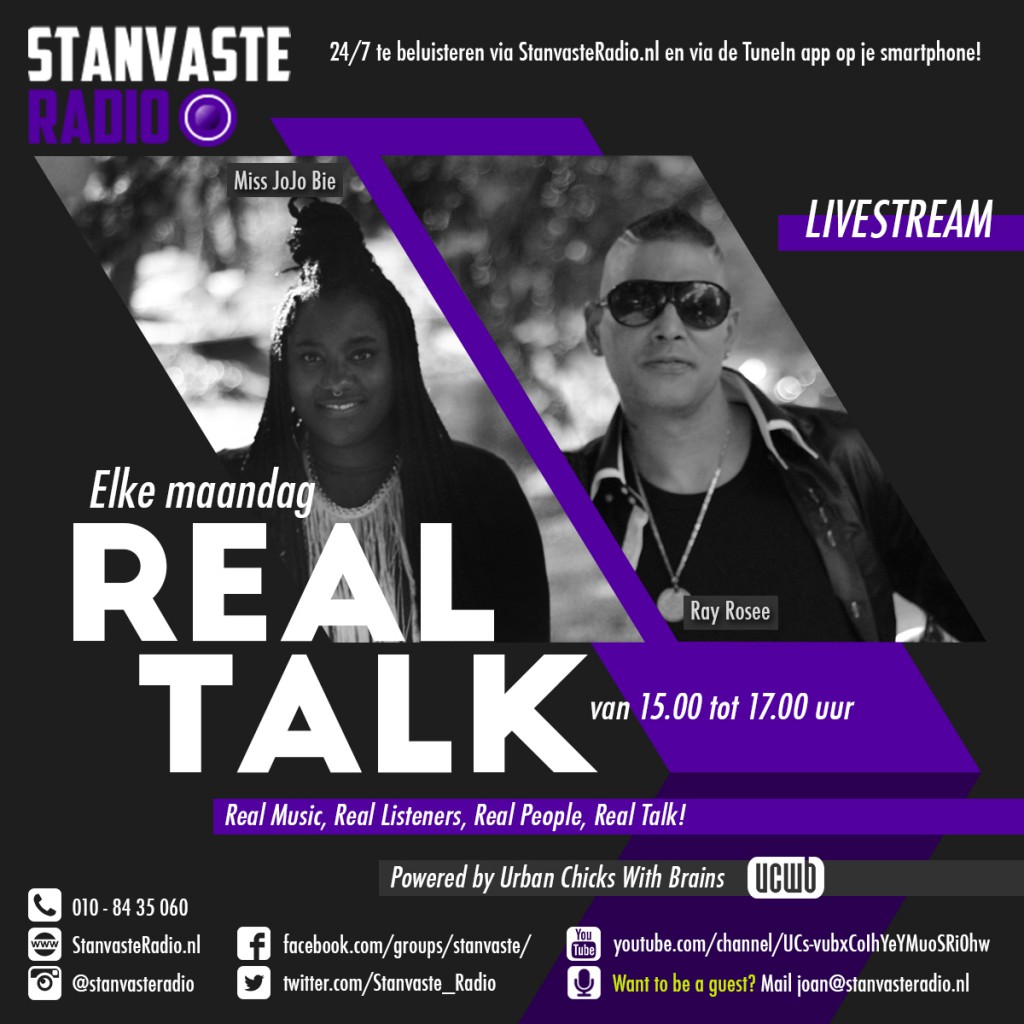 Where Real People Talk, Real Listeners Interact and Real Music is being Played. It's been over 8 months now that Joan Biekman, CEO and founder Urban Chicks With Brains, is part of Stanvaste Radio. A Rotterdam based  radiostation with over 125.000 listeners monthly (and still growing) and a big target group within The Netherlands as well in Surinam, part of South America.
Every week Joan also known as radio personality Miss JoJo Bie and her co-host Ray Rosee, talk about a diversity of topics such as news, women in business and entrepreneurship, social and cultural issues, till local artists and Surinam keynote speakers. They speak their minds with the listeners and give them the opportunity to interact. And when it comes to the music they have an eclectic and dynamic taste of the lastest hiphop and R&B, pop and off course Surinam music.
Tune in every Monday from 15.00 till 17.00 pm through the livestream of Stanvaste Radio or download the Tune In app and search for Stanvaste Radio! And if you want to advertise during the show, share new music/projects or be a guest in the studio send an email to joan@stanvasteradio.nl.