RIDE ALONG 2 PRESSTOUR WITH ICE CUBE & KEVIN HART IN AMSTERDAM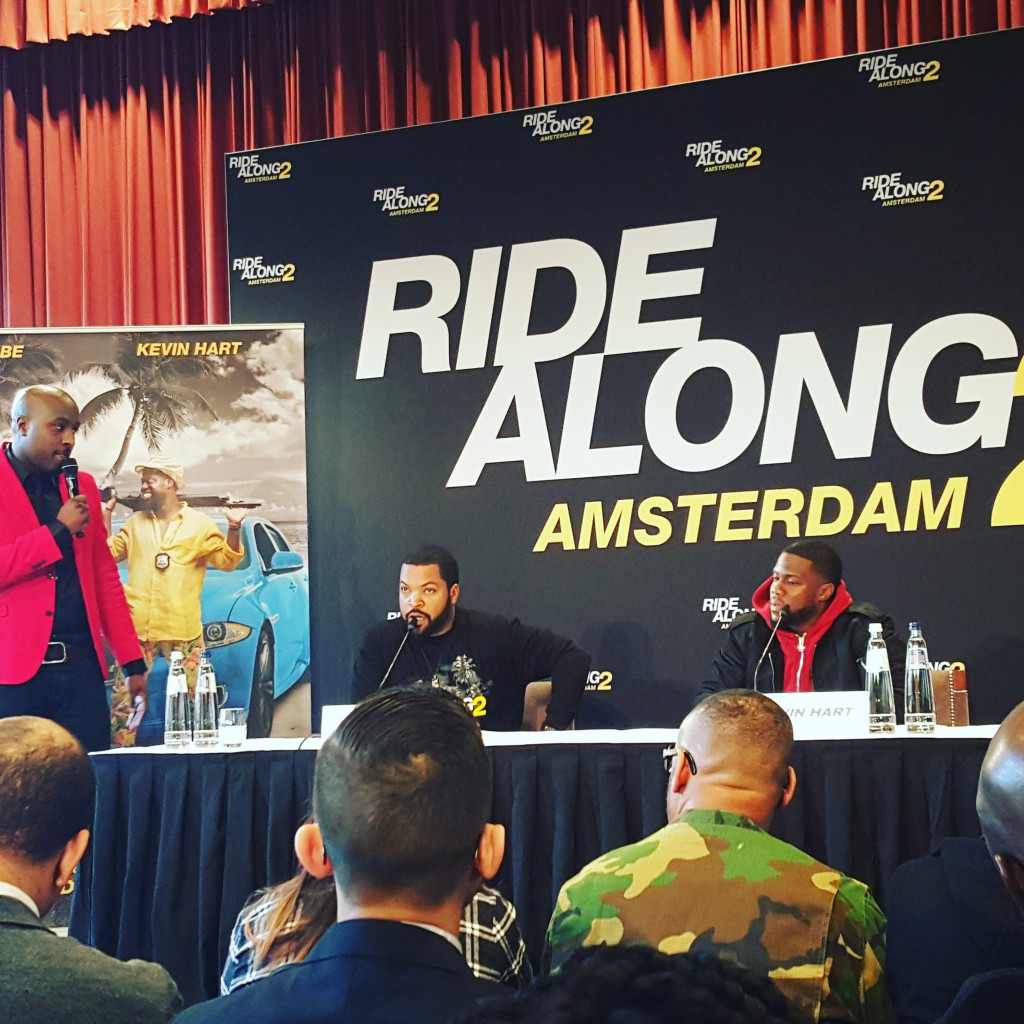 The past 2 weeks were awesome. We're still on cloud nine that on behalf of Filmhuis Den Haag we were able to be invited to view the Universal Studios movie Ride Along 2 starring Ice Cube and Kevin Hart. But also that we with a view selected press organisations had the opportunity of a lifetime to actually be present at the pressconference of the movie and meeting the headline actors up close and personal.
Words can't describe the feeling to be present with such greatness in one room. Ice Cube long going portfolio of making music, being a hiphop legend and his impacable resume with creating movies is undeniable. And Kevin Hart his rise to fame and success is without a doubt out of this universe with his comedy rockstar shows, movies, tv-show and recent Nike deal (oh shit!).
Take a look of our visuals recap at the Sofitel Legend The Legend hotel in Amsterdam and at the Pathe Arena cinema in Amsterdam Zuidoost.