WE RECALL… TIME FOR A NEW CASTING CALL!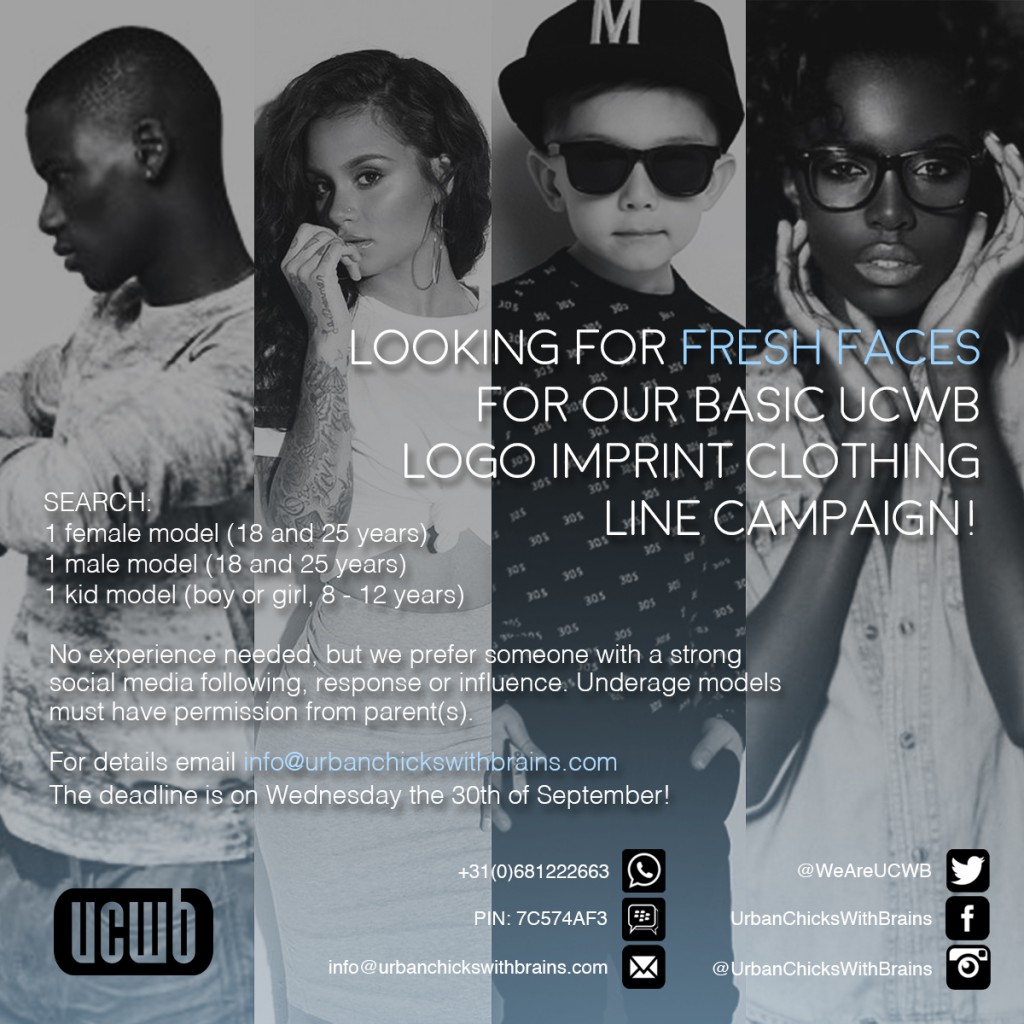 Fresh Faces
Urban Chicks With Brains is seeking for fresh faces for our basic UCWB imprint clothing line campaign in October 2015. The photo shoot is for our website and the pictures will be used for promotional purposes. As one of
Looking For…
We are looking for 1 female and 1 male models between the ages of 18 and 25 years old with a strong social media following and influence. Open to a variety of appropriate body types and all ethnicities. And we're looking for a yooung/teenage girl or boy model between the ages of 8 to 12 years old (must have permission of parents). No experience needed! We are searching for models for this shoot that will be taken from the waist and up and close up head shots.
Deadline & Details
Want to model for this photoshoot? Just reply to this email with 2 photo's of yourself (head shot and full body shot). Already worked with UCWB as a model? Reply with just 'Interested'.  The deadline is on the 30th of September. If chosen you will be informed later on for more details.